It is summer! A time of excavations, sun burns, amazing finds, and some good ol' fashion vacation time. We here at assemblage are still faithfully working to bring you the next instalment of our amazing! journal (and taking time to conduct an Iron Age smelt in honour of the Tour de France that came through Sheffield). To tide you over, we would like to offer a review of the 2014 79th Annual SAA conference in Austin Texas, and a book review of Stodder and Palkovich's The Bioarchaeology of Individuals. Remember to look to this space, our facebook , and our twitter (@assemblageshef) for updates on the archaeological world.
Pedal powered Tour de Steel!
May there be a dirty trowel and a cold one in your future!
Last Updated (Thursday, 17 July 2014 12:14)
We are pleased to announce the publication of the Proceedings of the 2012 Postgraduate Zooarchaeology Forum! The eight articles span both the globe and human history, investigating mankind's interaction with the animal kingdom in all its variety. Many thanks go to Lizzie Wright and Angela Trentacoste for both organizing the Forum and producing a brilliant supplement for assemblage.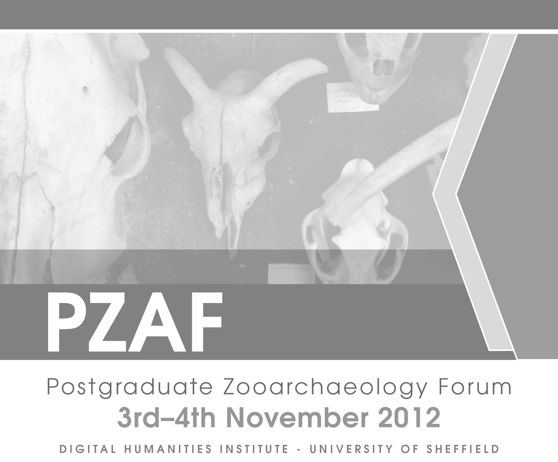 Last Updated (Tuesday, 15 April 2014 13:10)
It's that time again! Have an idea for an article in the back of your mind? Now is the ideal time to bring it forward and publish with assemblage!
We're looking for 3,000 to 5,000 word articles on any topic in archaeology or related fields, from postgraduates and early career researchers.
Be sure to check out our Submissions page for guidelines regarding format, style, etc. before submission.
Send queries and submissions to This e-mail address is being protected from spambots. You need JavaScript enabled to view it by Thursday 1st May 2014.
Last Updated (Monday, 31 March 2014 20:03)
We proudly present Issue 13 of assemblage, the result of no few sleepless nights and our blood, sweat, and tears. (Although tempting, no selling of souls actually occurred.) We are more than pleased with the content and quality of the articles which span the archaeological discipline, from underwater archaeology to Out of Africa, from aerial photography to Neolithic Orkney. This year also saw the expansion of assemblage as a publication by the addition of conference papers to our repertoire. The 2012 Postgraduate Zooarchaeology Forum proceedings will shortly be published as a supplement to assemblage, so keep an eye out for that.
This issue includes not only the interesting and articles detailed below, but a host of other content. Martin Huggon discusses (read: rants) about theory and the use of 'nuance' in current literature. The book reviews this time include Fox's 2011 Dartmoor's Alluring Uplands, Walker-Meikle's 2012 Medieval Pets, and Moore and Armada's 2011 edited volume Atlantic Europe in the First Millennium BC: Crossing the Divide.
So, for your enjoyment, here is Issue 13. You can keep up to date with assemblage and news from the archaeological world at @assemblageshef on Twitter and assemblagesheffield on Facebook.
Last Updated (Tuesday, 04 March 2014 16:54)